Emergency glass repair service
Los Angeles, CA | 24 hour Emergency
We specializes in Emergency glass repair, We are licensed company proudly serving the
Los Angeles County

24 hour emergency glass repair near me
Emergency home window repair near me, 100+ reviews, and 5+ combine years experience. We GUARANTEE you will love our work and service.
Handle the windows Damage Quickly!
You're dealing with a broken window in your home or your business, you'll want to make sure you find a solution to this problem sooner rather than later. If you wait to deal with 24 hour glass repairs, you're putting yourself at risk.
When you have a broken window, it's much easier for thieves to gain access to your property. Anyone can break-in; locks won't be able to help you when criminals can get access through the broken window. Broken glass also means that animals can enter your property, as well as other types of debris. If a storm strikes before your windows are repaired, then you may even have to deal with the aftermath of water damage. All of these things can be extremely costly.
If you're dealing with broken glass, then you should treat the situation as an emergency. You'll want to take action right away. You need to do everything in your power to protect yourself against these kinds of risks. This means looking for a company that offers 24-hour emergency glass repair in Los Angeles. You should address this problem head-on and work with a problem that will be able to start repairs right away.
24 hour glass window services could buy You time
If you want to protect yourself, but also would prefer to wait to have your glass repaired, you have other options as well. You can look into emergency board-up services and have the damaged area. That way, no one will be able to gain access to your property. repair windows can also protect you from the elements.
Let's take a look at what it means to go with the emergency glass door repair near me
Find A Reliable Company In The Los Angeles Area
You need to make sure you can depend on the company that is handling your glass repairs. You're going to be depending on this company to take care of your problem. If you're calling them for emergency home glass repairs, you'll want to make sure they can provide the kind of assistance that you need right away. You won't want to work with a company that will make you wait for repairs.
If you're hunting for a dependable company in your area, one of the primary things you'll want to look for is a company that is well-established. You should work with professionals that have been working with clients in the area for years. You may also want to read reviews or request references. Both of these things will help you to determine whether or not a company is trustworthy. Researching your options doesn't have to take a lot of time.
Your Best Option For  24 hour Emergency window Repair Services Los Angeles
If you're in an emergency situation like this, you might not want to spend that much time thinking about who to hire to help you. You're probably just worried about repairing your damaged glass. However, you should focus on finding a company that will genuinely be able to help you with this issue.
It's easy to take the time to find a reliable company in this area. Instead of panicking and trying to get to the bottom of your problem as fast as possible, you should take a deep breath and evaluate your options. Make sure you feel positive about the choice that you make. Look into companies that offer emergency solutions in the Los Angeles area. Focus on finding a company that you feel comfortable working with.
Work With A Company That's Available 24/7
Emergencies like this don't always happen during normal office hours. There's a good chance that you could have to deal with broken glass in the middle of the night, or on a Saturday morning. That's why you'll want to find a company that will actually be there to offer help when you need it.
Even if it's 2 AM, you should work with a company that will answer your calls and send out someone out to help you right away. 
You should find a Los Angeles glass repair company that is available 24 hours a day, 7 days a week. If you work with a company that is always available, you'll be able to get the help you need regardless of the time. You should focus your attention on finding a company that won't make you wait. You won't want to leave your home or your vehicle exposed in if you're dealing with broken glass. You'll want to make sure that the problem is addressed.
The cost of emergency glass repairs in Los Angeles
One of the reasons some people try to put off dealing with repairs is that they have concerns about what they will cost them. For example, some people avoid paying for emergency repairs because they know that they will have to pay a higher price. It's true that having the glass that's been repaired can be expensive, especially when you're asking for emergency services, but it's an expense that's worth covering.
If you are worried about costs, and you're looking for ways to keep your total expenses down, then the best thing that you can do is pay for emergency glass repair services. That way, you'll have time to figure out how you are going to deal with the problem and find the best course of action. Boarding up isn't a long-term solution, but it can help you to keep things secure while you're waiting for repairs.
You can also manage these kinds of costs more easily if you look at financing options. You might not have to cover all of these costs out of pocket immediately. If you explore some of these options, you'll find a way to make these costs manageable for you. There are a lot of options available, and you should be able to find a solution that meets your needs.
Emergency Repairing glass from a severe damage
Even if your windows have been seriously damaged, it's more than possible to repair and replace them. The broken glass will be removed and cleaned away, and new glass will be put in its place. You'll be able to hide all signs of damage and ensure that the glass is as good as new.
You can have repair work done even if multiple windows have been broken. No matter how severe the damage is, the right professionals will be able to address the damage and provide the repairs that you need. Look for experts that handle emergency glass repair services Los-Angeles so that they can help you.
Even if you're dealing with multiple broken windows, this damage can be dealt with, and it can be taken care of quickly. Instead of waiting to have this damage repaired, you should call professionals right away so that you can take care of the problem and have the needed repair work done.
Glendale – Canoga Park – Winnetka – West-Hills – Chatsworth – Encino – Northridge – Pacoima – Reseda – Sylmar – North Hills – Granada Hills – Mission Hills – Tarzana – Woodland Hills – Calabasas – Van Nuys – Panorama City – Sherman Oaks – San Fernando Valley – Burbank – North Hollywood – Studio City – Universal City – Valley Village
Fast Action window repairing
If you're worried about what's going to happen because of the broken glass that you're dealing with, you aren't going to want to wait any longer than necessary to deal with this issue. You'll want to work with a company that will take fast action so that you can put all of this behind you.
If you contact a company that offers emergency repair services, you can expect them to assist you right away. You won't have to wait days for the repairs to be done. Even if your windows aren't replaced and repaired immediately, you can expect them to be fixed right away. That fast action will allow you to avoid any future problems.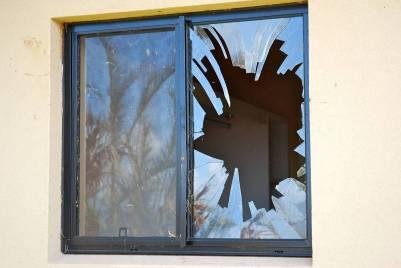 The longer you wait to deal with this, the more likely it is that you'll have to deal with additional problems. If you act now, then you'll be able to make sure all of the repair work is taken care of.
Emergency Glass repair service Preventing Future Damage
Glass damage can be a big source of stress, which is why it's likely that you'll want to avoid this sort of damage in the future. If you do have your windows replaced, it's likely that you'll have quite a few different options to choose from. You'll be able to look more closely at the options that you have and decide how you would like to proceed.
You may be able to replace your glass with something that is more durable, such as plexiglass. You may also be able to use vinyl windows since vinyl can be difficult to break. You should look closely at these options so that you can find ways to avoid this sort of damage in the future. Glass can be broken easily, but there are other materials you can use that are much more durable.
While having to replace your windows can be very stressful, you should try to look at this as an opportunity. Look at some of the more durable materials out there and see if you can replace your windows with something that won't be easily broken.
If you're dealing with serious glass damage, then you need to look into emergency glass repair
services Los-Angeles. You should make a point of connecting with professionals that will be able to help you deal with this damage. Acting quickly can help you to avoid future problems. Make sure you hire professionals that you can depend on.
You might be feeling overwhelmed if you're in need of glass repair. Dealing with this kind of damage can be very stressful. However, you'll feel much better once the problem is resolved. You should contact professionals that can provide the emergency services that you need. Whether you have your glass repaired right away or choose to have the damaged area boarded up, you should make sure you're dealing with the problem.
Glass repair Service
Dealing with glass around the property isn't easy and it requires a deft touch. Only a qualified professionals have the requisite skills to make sure this problem doesn't drag on and everything works in tow with what the property owner requires. Focus on going with a solution that's effective, professionally managed, and considerate of what property owners are after.
The right
replacement windows
service is going to set a high standard and will ensure the overall results are elite.
You will know the quality is going to be on par with what a modern property needs while dealing with an emergency.
When the property is left exposed, it is going to start to breakdown and that is not a good situation to deal with. Allow a professional team to come in and make sure there placement windows is done properly and everything around where the glass should be is seamless. This alone goes a long way in shoring up the property.